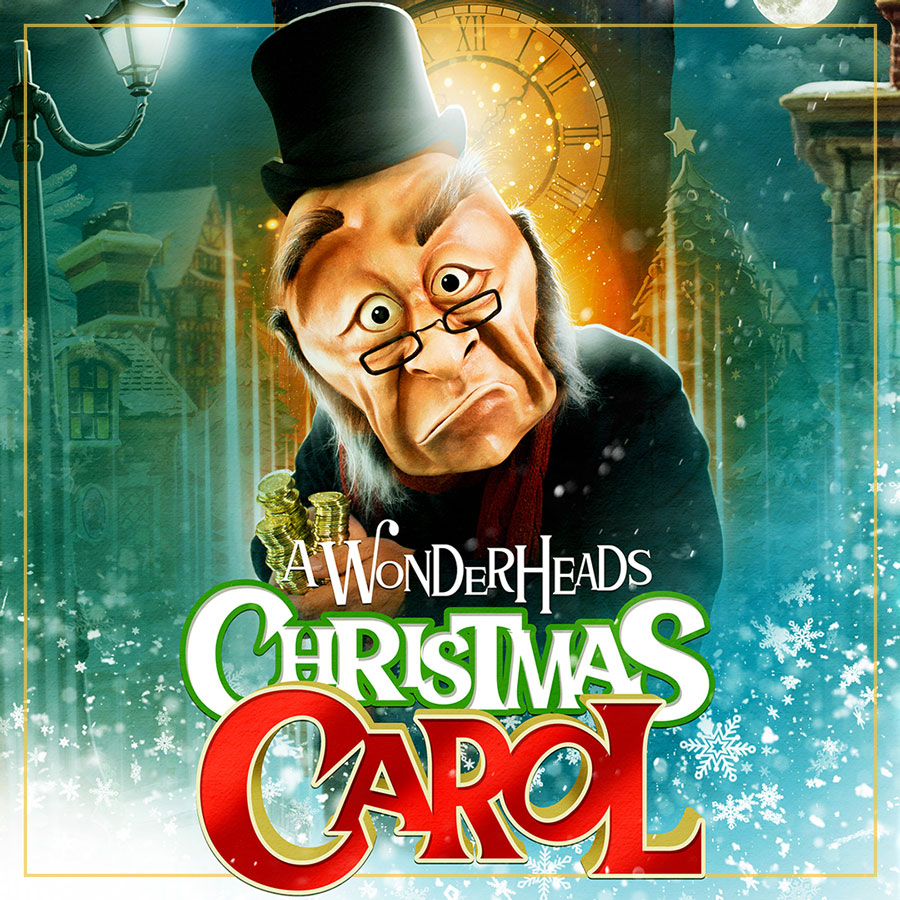 A WONDERHEADS CHRISTMAS CAROL WILL RETURN TO THE STAGE IN DECEMBER 2023!
Praised by the CBC as "Pure magic" and the Globe and Mail as "Powerful, surprising and moving," acclaimed theatrical imagineers the WONDERHEADS present A WONDERHEADS Christmas Carol, their captivating holiday masterpiece that has become a tradition for thousands of theatre-goers each December.
This astonishing production features larger than life characters, glowing ghosts, and 10-foot-tall puppets – to name just a few of the treats in store for audiences as they are whisked away with Ebenezer Scrooge on his magical Christmas Eve adventure. Prepare to laugh, cry, and be utterly enchanted this holiday season!
The WONDERHEADS have spent more than a decade touring the world, from Alaska to Hawaii and Shanghai to Los Angeles – to critical acclaim and sold-out audiences who describe the experience as watching animation come to life. Winners of five Critics' Choice Awards and twelve Best of Fest awards, they step beyond words and into the hearts and imaginations of every audience member. In what the CBC describes as "Captivating and magical," the unforgettable experience of a WONDERHEADS show is not to be missed!

Running time: 70 minutes (no intermission)
Age recommendation: 7+ (some spooky moments)
Advisories: Theatrical fog/haze and flashing lights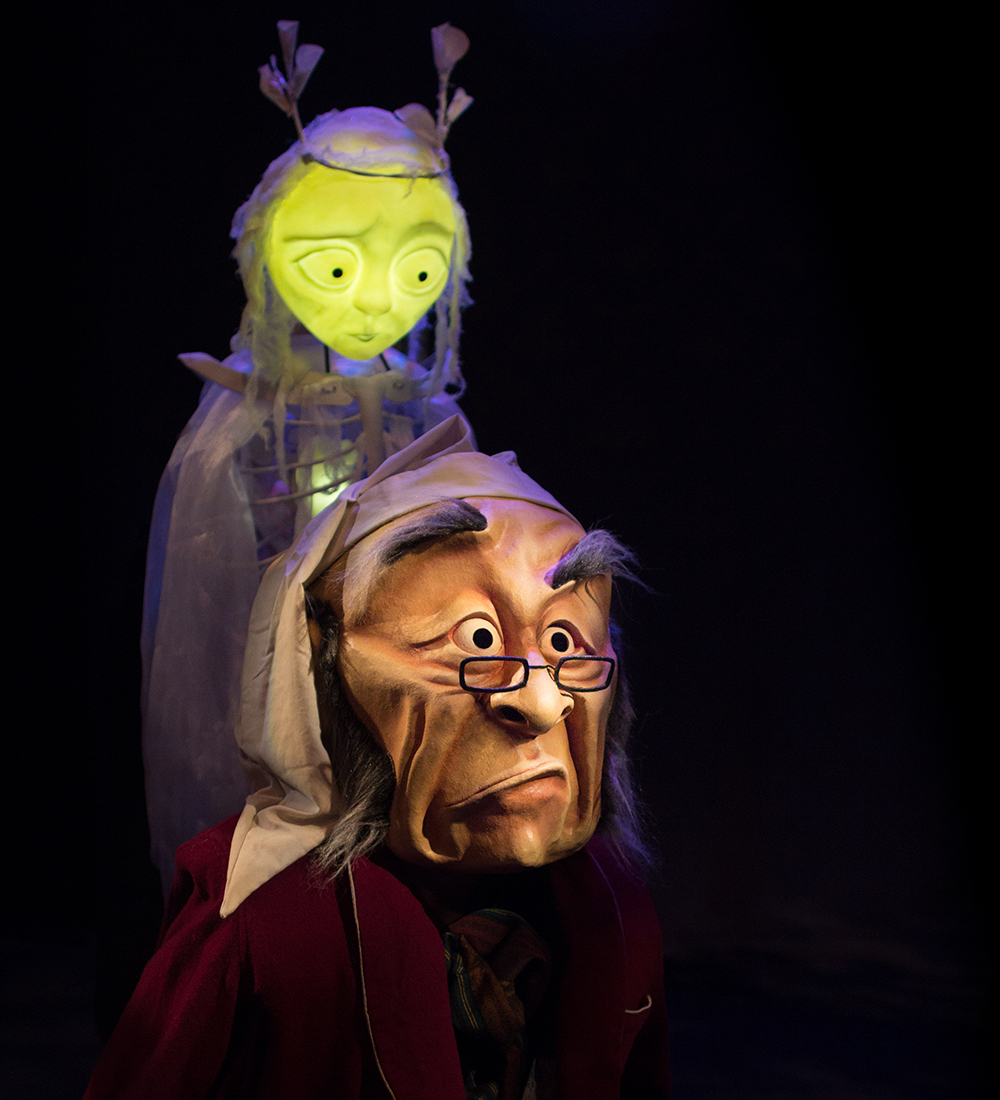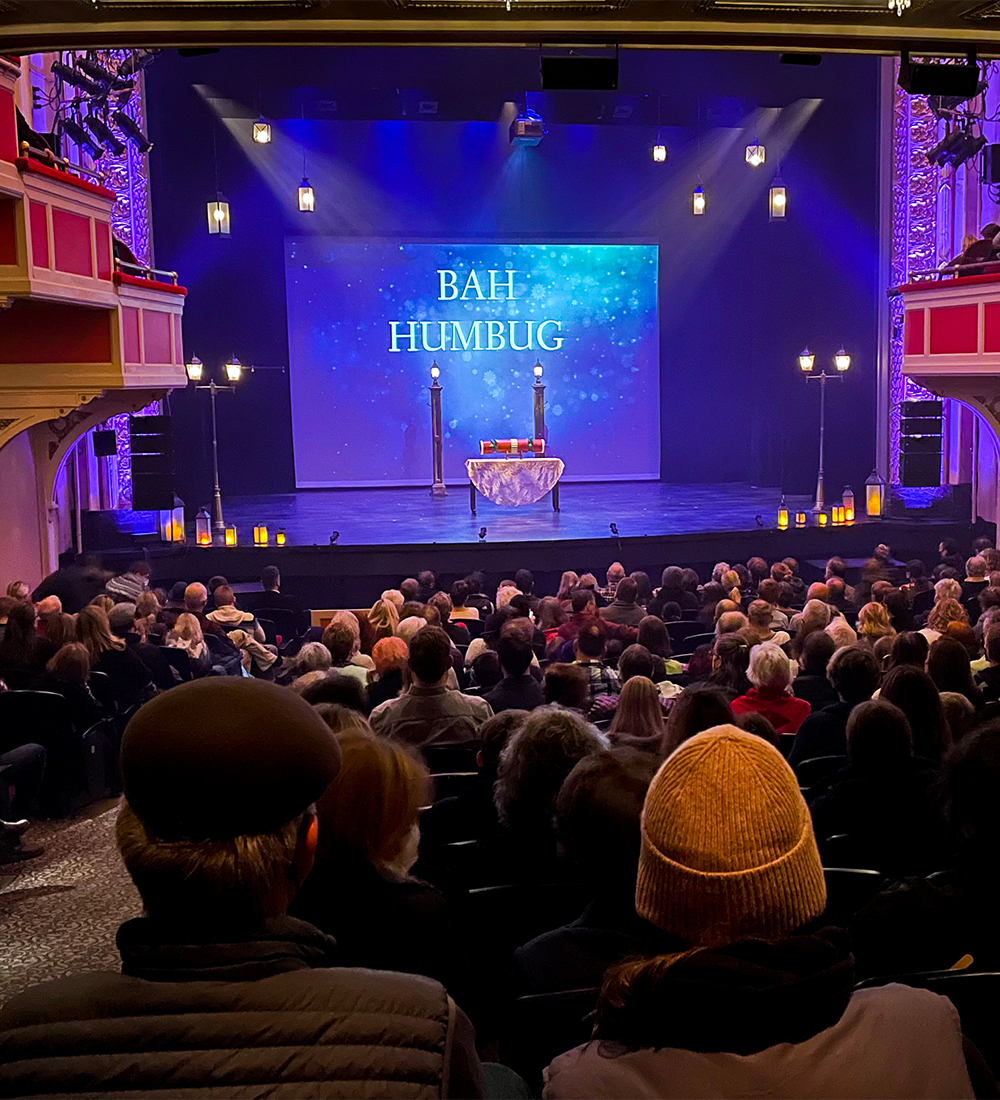 Production & Design team
Based on 'A Christmas Carol' by Charles Dickens
Co-Directed and Adapted by: Kate Braidwood and Andrew Phoenix
Created in Ensemble by: Andrew Phoenix, Kate Braidwood and Jessica Hickman
With Dramaturgical and Puppetry Consulation by: Peter Balkwill
Stage Management and Sound Operation: Carolyn Moon
Original Music by: The Singer and the Songwriter
Illustrations by: Christache Ross
Mask Design: Kate Braidwood
Puppet Design: Andrew Phoenix and Kate Braidwood
Projection Design: Jason King
Costume Design: Hannah Case
Additional Costume Design: Hannah Ockenden
Lighting Design: Theodore R. Sherman & Carolyn Moon
Sound Design: Kate Braidwood
Set Design: Andrew Phoenix & Theodore R. Sherman
Audio Engineering: John Nobori
Cast
Kate Braidwood: Ebenezer Scrooge
Jessica Hickman*: Marley, Fred, Belle, the Ghost of Christmas Future
Pedro M. Siqueira: Bob Cratchit, Fezziwig, the Ghost of Christmas Present
Sarah Robertson: Mrs. Cratchit, Mrs. Fezziwig, the Ghost of Christmas Past


*The participation of this Artist is arranged by permission of Canadian Actors' Equity Association under the provisions of the Dance Opera Theatre Policy (DOT).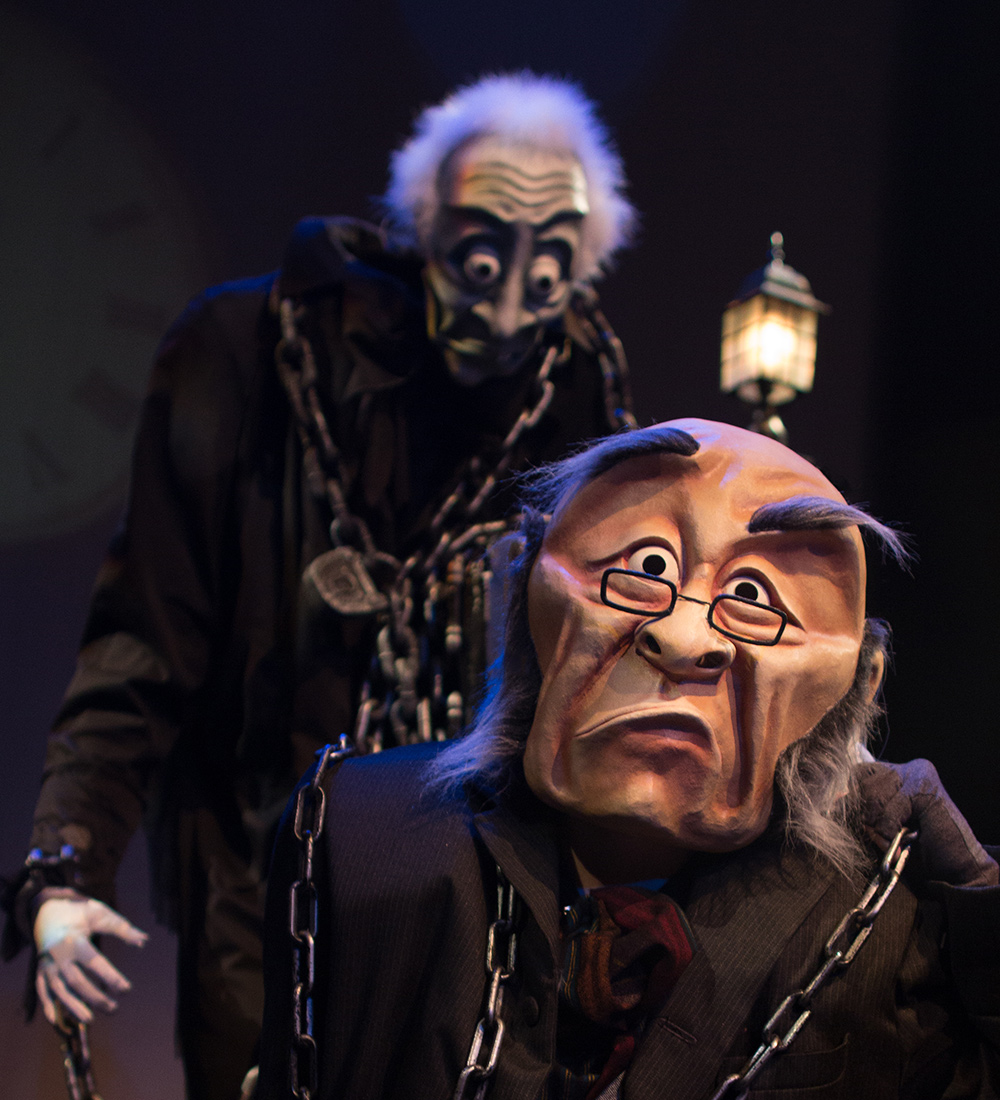 WONDERHEADS gratefully acknowledges the support of the Canada Council for the Arts, the BC Arts Council, the CRD Arts & Culture Support Service, Intrepid Theatre, Impulse Theatre, The Belfry Theatre, and The Port Theatre Society in the development of this production.