ANDREW BARRETT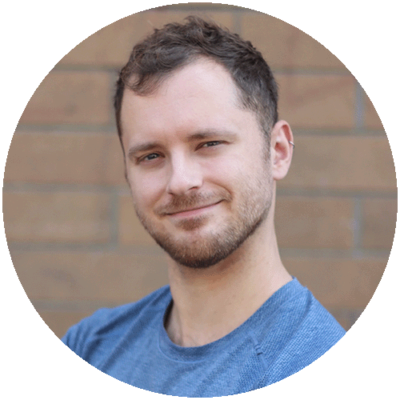 Andrew is a queer multidisciplinary performing artist based on the traditional territories of the Lekwungen-Speaking Peoples/Victoria, BC. He is a creator, choreographer, performer, director, educator, administrator, and founding Artistic Producer of Impulse Theatre.
He received his BFA in Theatre from UVIC, and studied Arts and Cultural Management through Macewan University. He has worked as a producer, choreographer, operations manager, and more, with such companies as the Belfry Theatre, Intrepid Theatre, Theatre SKAM, and CCPA. He was a 2020/21 Artist in Residence at Dance Victoria, and was the recipient of the 2022 City of Victoria Creative Builder Award.
IAN CASE
Ian Case is an artist and administrator. He is Director of the Farquhar Auditorium and Ceremonies & Events at the University of Victoria. Previously, he was General Manager for Intrepid Theatre where he collaborated to create two performing arts venues, the Intrepid Theatre Club and Metro Studio. With a BA and BFA from UVic, he has worked for many Vancouver Island arts groups and has been a consultant for two provincial ministries. He co-founded the Victoria Shakespeare Festival in 1991 and founded Giggling Iguana Productions in 1998. He has received several awards for his work as an artist, administrator and arts leader. Ian is married and father to two daughters, both working in the arts.
SAMMIE GOUGH
Sammie Gough (she/her) is an emerging artist, theatre producer and backyard gardener of Irish, English and Welsh ancestry. She has lived for over a decade on Turtle Island and continues to try to learn how to be a good visitor. In this time she has worked at Intrepid Theatre and the Firehall Arts Centre. Currently she is the Patient Programs Coordinator at Island Medical Program for the UBC Medical Degree program. As an artist, her interest in learning about bees and building pollinator gardens led to her and Laurel Green creating Yarrow Collective and a site-responsive participatory gardening installation POLLINATORS, to explore the relationship between people, plants and pollinators. On lək̓ʷəŋən territory Yarrow has been presented by Theatre SKAM, Art Gallery of Greater Victoria, the City of Victoria, Pacific Opera Victoria and more. Sammie is a member of The Only Animal's Artist Brigade, MeadowMakers, and is honoured to be part of the inaugural WONDERHEADS board as a longtime fan.
NATHANIEL JUSTINIANO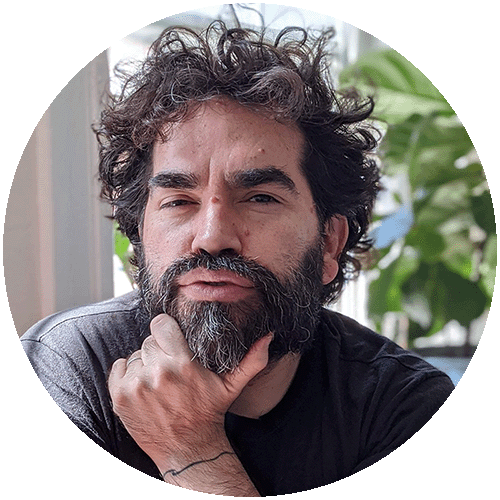 Based in Boston, Nathaniel is a queer, Cali-Rican theater artist.
He is the founding Artistic Director of Naked Empire Bouffon Company, which began in San Francisco in 2009 with an activist mission to devise hilarious, cutting, and visually-provocative satires to catalyze urgent discourse. Since then, Naked Empire has toured across the continent with award-winning new works and training intensives becoming North America's premier bouffon company.
As an actor, he has worked with Shakespeare Orange County, Son of Semele Ensemble, Cornerstone Theater Company, The Dell'Arte Company, Thrillpeddlers, We Players, and Cutting Ball Theater.
Beyond the stage, his work has also focused on social justice in the workplace and in performance pedagogy. Some of his activism is featured in this recent Howlround series and this American Theater Magazine piece.
Currently, he is an Assistant Professor of Comedic Performance at Emerson College and he has served as the Director of Physical Comedy for the Sacramento Shakespeare Festival, Movement Designer at UC Berkeley, core faculty of the SF Clown Conservatory, and guest faculty at the Juilliard School.
JULIA MACKEY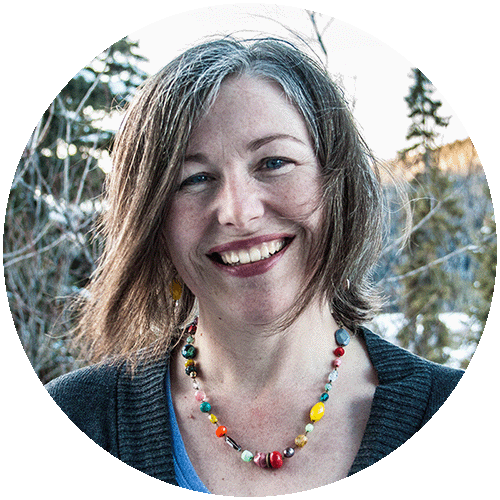 Julia was born in Birmingham, England, and grew up in Beaconsfield, Quebec. For many generations both her maternal and paternal families have had strong ties to the Performing Arts. In 1993 she moved across the country to BC. A few years later she began creating and writing theatre with Victoria's own Theatre SKAM. For over twenty-five years, Julia has worked as a professional actor in theatres across Canada. In 2007 she and her partner, Dirk Van Stralen, created Juno Productions. Under that umbrella, they have toured their multi-award-winning play, Jake's Gift to over 250 communities across Canada, including stops in the US, the UK and Normandy, France. When not on the road, Julia lives in the tiny hamlet of Wells, BC, located on Lhtako Dené Territory (Cariboo-Chilcotin), where she is the Director of Presentations at the historic Sunset Theatre. Over the years, Julia has had the pleasure of being a Board Member for The BC Touring Council, The Sunset Theatre Society, and for Electric Company Theatre. She is thrilled to be joining the Board for WONDERHEADS, whose work and creativity she has admired since the beginning.